GDH COMMUNITY
We believe in giving back. And that starts with supporting the communities we serve.
hours of volunteer work annually
WHAT MAKES
VOLUNTEER & COMMUNITY

ENGAGEMENT

VALUABLE

.
"What I had not experienced until now, is a company and leadership team that exemplifies integrity, compassion, empathy, and a moral base that is unquestionable."
— ACCOUNT EXECUTIVE, GDH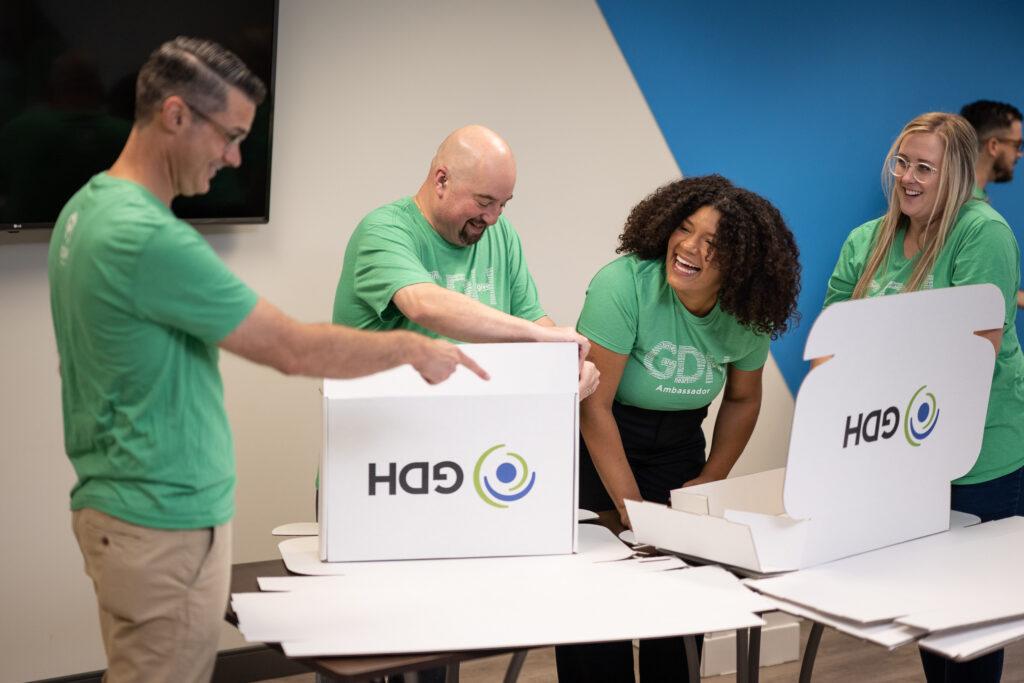 Empowering local care and connection.
To meet our mission to give back exuberantly and regularly, each of our offices nationwide volunteer in their communities at least once a quarter. Local teams get to choose the causes and activities they devote time to, including:
Donating to and working at local food pantries
Assembling care packages for distribution
Organizing school supply and toy drives for underprivileged children
Building community gardens supporting child abuse and neglect awareness organizations
Volunteering at animal rescue shelters