Food Industry Recruits for SAP System Tech Experts
One of the largest food companies in the world was undergoing a transformative IT initiative and needed the talent to ensure seamless operations across the organization.
CHALLENGE:
A Fortune 100 company and global leader in food processing was faced with the challenge of having to quickly implement critical change management concepts throughout its organization.
The complex need meant hiring hundreds of implementation coordinators with the technical expertise to innovate the client's SAP system, the ability to spend 75% of their time traveling the country training users, and the experience to meet high-pressure deadlines to ensure corporate continuity between locations.
The client turned to long-time partner GDH to rely on its staff augmentation expertise and ability to find top talent for even the toughest hiring challenges.
SOLUTION:
GDH strategized with the client, built a hiring plan, and sourced qualified candidates. Leveraging both local and national recruiting networks, GDH found talent with the unique combination of advanced technical skills, training experience, and lifestyle flexibility for regular travel.
GDH's deep understanding of how the client ran its business and managed its IT expedited the sourcing and provided highly matched candidates. GDH handled all interviews and the entire onboarding process, ultimately filling more than 250 positions over the course of four nationwide rollouts.
GDH also provided the client a scalable service to meet the needs of evolving projects, shifting timelines, and short turnarounds. Weekly, flat-rate pricing accommodated the client's request to streamline their billing.
RESULT:
The implementation coordinators GDH onboarded for the client got up to speed quickly on their SAP framework, provided highly efficient training, and optimized standard documentation processes, helping the client achieve greater fluidity organization-wide and win new business.
GDH's agile staffing augmentation model provided a significantly more cost-effective enterprise solution than a lengthy, resource-heavy traditional hiring process. The capability to stand up large, complex initiatives that require training, development, and implementation at locations all over the country enabled GDH to be prepared for unique challenges at a moment's notice.
"The personnel at GDH have exceeded my team's expectations and are always a phone call away when questions arise."
— Taylor C., Director
Discover more of GDH's great work
See how this global technology leader, offered its collaboration platform to businesses around the world in an effort to support fast transitions to remote work.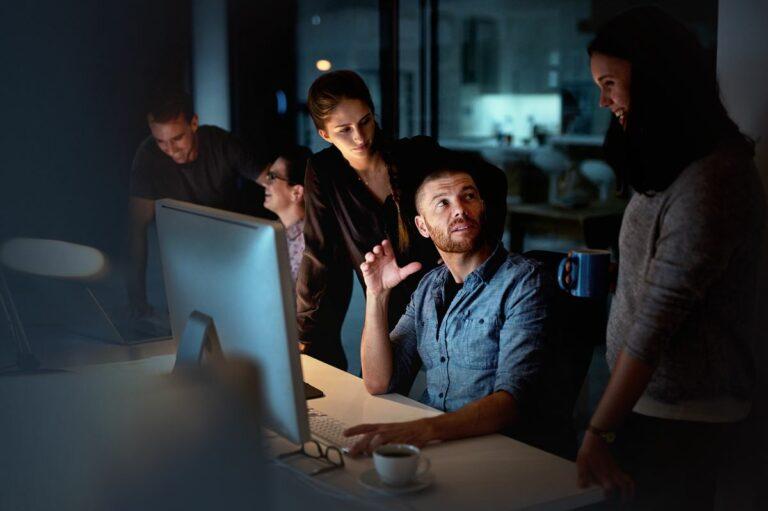 See how GDH helped a software company strengthen KPIs & safeguard proprietary technology by building out its engineering, development & operations teams.