7 Tips for Speeding Up the Interview Process
As an employer looking to hire staff, the faster you can conduct interviews, the better chance you have of getting the talent you need before another company snaps it up. Even as the hiring picture may be getting a little better for employers, the competition for the best talent is still stiff.
While you don't want to conduct your interviews like a round of speed dating, having a speedy hiring process can give you an advantage over the competition you might not otherwise have. An advantage you may need to meet your goals for profit and expansion.
Here are some tips for speeding up the interview process.
1. Prescreen candidates.
It's possible to know a lot about candidates before you ever meet them. Prescreening software can quickly identify the few candidates closest to the qualifications for the job. If you can prescreen candidates quickly and find out more about the ones in which you are most interested, it will help you move right into the interview phase as quickly as possible while knowing you'll soon find the best candidate who applied for the position.
2. Have all the pieces lined up.
Some planning is necessary for a fast interview process to take place if you want to be prepared to make an offer as soon as you find an excellent candidate. You need to know all the details of the offer like the salary, benefits, responsibilities, and other aspects of the job so you can bring a quick resolution to the interview process and move on to hiring and onboarding as soon as possible. Making sure you get all the permissions and approvals you need before you even extend the offer is another way to get your ducks in a row so when you find the right candidate, you're ready to jump on the opportunity.
3. Put your best foot forward.
Spending the necessary time to build your reputation as a quality employer will help speed up the hiring process because it will attract a better quality of candidates and keep them in the process until a decision is made. Some things you can do to build your employer brand are to have a recruiting website and ongoing newsletter, be active on social media in an employer branding capacity, and solicit testimonies from your employees about the workplace.
4. Have the best possible user experience.
Your hiring experience can help move things along in several ways during the interview process. Having a good user experience will keep more top candidates engaged in the process so when you choose a candidate, they haven't moved on or been hired by someone else, forcing you to start over or choose a second-tier candidate. Also, focusing on user experience will keep you on a timeline to keep everyone in the loop about the status of their applications. The only real way to gauge your user experience is to ask candidates for feedback after the fact and take time to consider their opinions. This takes effort, but it's well worth it when you can use the feedback to improve your process going forward.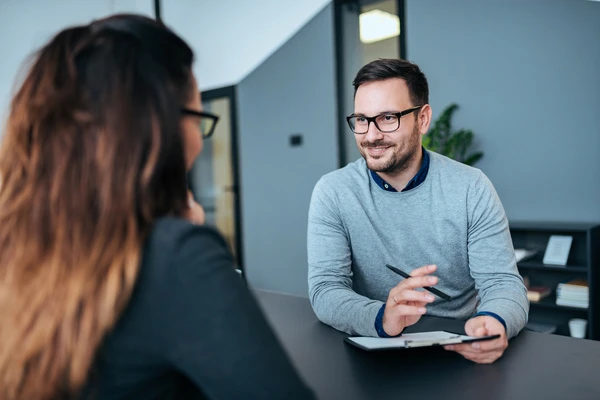 5. Cut unnecessary steps.
Just because your hiring process has included three or four rounds of interviews in the past doesn't mean you need to continue that practice if it isn't completely necessary. You may also be able to streamline the process in other ways to speed things up. One way to quickly assess candidates is to incorporate a simulated task into the interview to give them a chance to show they can do the job, thus shortening your interview process.
6. Staff properly.
If your hiring is handled by your HR team with no dedicated hiring staff, you'll find it's more of a struggle to have a quick and smooth hiring process because they'll be juggling normal HR tasks with hiring. It's important to have adequate staffing to interview the best candidates as soon as they're identified if you want to make an offer as quickly as possible. Leaving a vacancy unfilled costs your company money every day, so hiring more staff to cut down on the unfilled time may not be as costly as you might think.
7. Partner with a recruiter.
If you can't afford to dedicate staff to hiring, it may help to work with a recruiter for your hiring. While traditional recruiters handle the process from beginning to end and charge a hefty percentage of each hire's first-year salary, there are also recruiters that provide only the help you need and have a different fee structure that can be more affordable.
Recruiters will have the expertise needed for your particular hiring needs and have already streamlined their process with automation tools. In addition, they may have talent networks already established that your company can quickly draw from rather than having to start the process from scratch.
GDH provides recruiting services and can help you with any part of the hiring process. Contact us to find out how we can help you with your interviews or other aspects of hiring.
Posted on August 16, 2022, 08: 47AM