9 Skills You Need Most for Landing a Job
There are many skills required to do specific jobs, but when it comes to actually landing a job, there are nine you can't do without. These are the top skills you'll need to get a job in today's market.
1. Communication/Interpersonal Skills.
Did you ever have a conversation with a co-worker and you knew they didn't understand what you said or weren't listening? Maybe you sent a memo with specific instructions, but later found out they weren't followed by your team.
In these situations, you and/or your colleagues lacked communication skills, which involve both listening and expressing yourself in written and spoken form. Communication skills are critical in the job application and interview processes. If you fail to demonstrate them by not following instructions or failing to grasp what your prospective employer expects, you're not likely to get the job offer you're looking for.
2. Critical Thinking
Critical thinking skills can help you navigate the process of applying and interviewing so you come across as thoughtful and intelligent. Interviews for professional jobs have aspects of problem-solving that require critical thinking to navigate successfully, and critical thinking skills also help you make good decisions about things like when and how often to follow up on interviews when no timeframes are given.
3. Teamwork
Most employers want to know you'll be a team player if they decide to hire you. You can display these skills by emphasizing them on your resume and by showing you can work with various schedules through the stages of the hiring process.
You may get a chance to meet your prospective team during the second or third rounds of interviews. You can share some teamwork experiences with them at that time to see if your visions of teamwork are compatible. You should also be prepared to answer questions about how you view teamwork and its importance in your work life.
4. Resilience
Resilience is the ability to recover from difficulties, and the job search process often demands the ability to bounce back from rejection when a job opportunity doesn't come to fruition or you realize your latest job offer won't be a good fit.
It can really hurt to get your hopes up and then hear nothing back after an interview, or to get invested in a job you think would be perfect only to discover a deal-breaking flaw when the offer is presented. When you have the ability to bounce back from these disappointments, you can persevere until the right job comes by.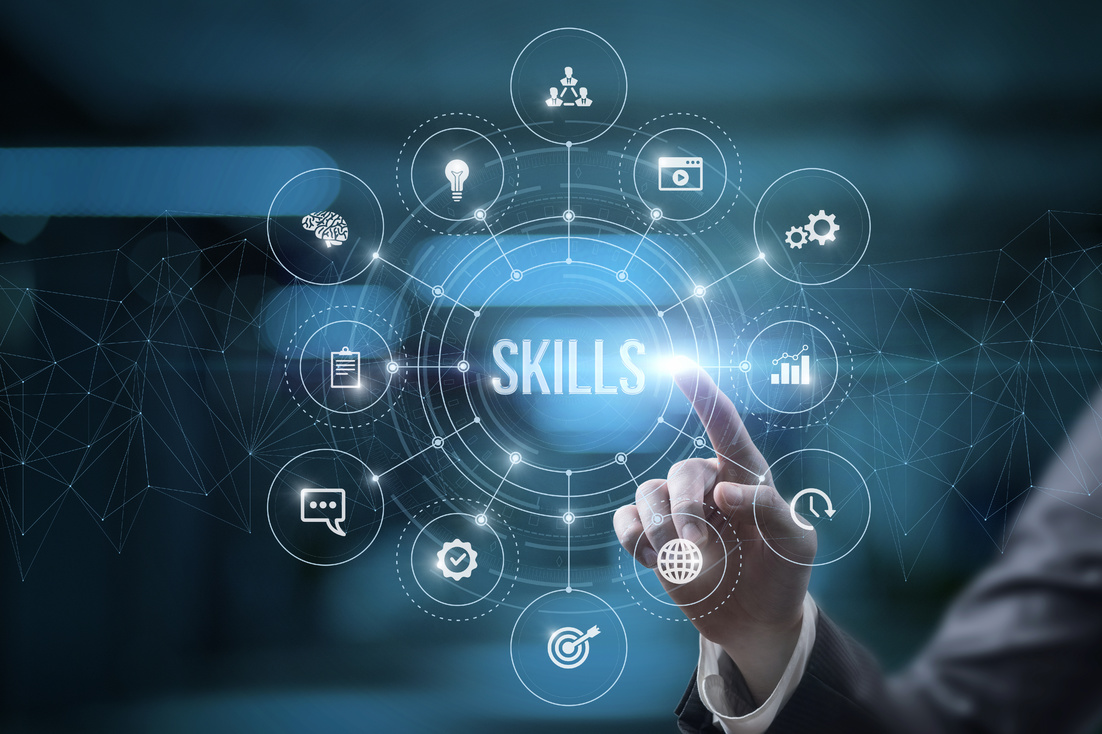 5. Emotional Intelligence
Emotional intelligence (EI) is one of the most important soft skills to have in the workplace. It's also highly useful in landing a job. The job search process involves many emotions including fear, anxiety, hope, anticipation, impatience, and relief. EI is the ability to manage and express those emotions appropriately, as well as respond empathetically to others.
When an interviewer can see you have EI, they're more likely to think you're a fit for their job and for the company. EI boosts your interpersonal skills, so hiring teams can see your abilities more clearly, and you'll be seen as an attractive candidate.
6. Self-Management
There are many ups and downs involved in working with a recruiter and going through the hiring process, potentially multiple times before you get a job. Self-management is being able to handle your emotions, behaviors, and attitudes during that entire process so you can present yourself in an attractive light.
You want people to view you favorably and to be someone they see as competent and productive. Self-management should be a focus during any job search to make sure you're coming across in the best possible light.
7. Positive Attitude
Keeping a positive attitude is not easy during a job search, but it's an important part of landing a job. It's easy to get discouraged when you apply for jobs and get no interviews, or get an interview but don't move forward in the process.
If you have the right skills, you'll make a good match sooner or later. In the meantime, you need to turn off all the negative self-talk and focus on the positive characteristics that can get you a job offer. If positive self-talk is hard for you, you may want to write positive mantras on notecards and put them on your bathroom mirror or refrigerator so they remind you to stay positive.
8. Learn New Skills
Most jobs require you to learn new skills either at the beginning or as it evolves and progresses over time. Demonstrating this ability during the hiring process will add to your skillset and help show your value to the hiring team.
While you may not need to showcase this ability directly during an interview, there are more task-based interviews that will require candidates to learn something new and use it right away. In these interviews, you will likely not advance without this skill.
9. Adaptability
Adaptability is one of the top career skills employers want. It's also useful during the hiring process. While most interviews are fairly straightforward and don't require much adaptability, there are times when things don't go as planned.
You may also need to be adaptable if you get a somewhat different offer than you expected or if you get a different position than the one you wanted. Sometimes, a lack of adaptability can lead to missed opportunities.
GDH helps connect job seekers with win-win opportunities for both employers and candidates. Browse our job listings to see what we have to offer.