The Power of Planning Leads to Better Large-Scale Hiring
Practical tips and guidance on how to develop a plan for large-scale hiring
Tackling High-Volume Hiring Challenges
Finding the talent to power growth is one of the biggest challenges businesses face. That's why when an opportunity surfaces to expand into a new market or support a new client, some hiring managers panic; others plan.
Download "The Power of Planning Leads to Better Large-Scale Hiring" to avoid panic.
With such a tight labor market, it's difficult to find the perfect match for a single position, let alone multiple jobs in a tight time frame. The opportunity to fill high-volume demands may be great for business, but the stress of the talent hunt can be overwhelming.
What can you do to get talent acquisition firing on all burners? Download your eBook to tap into the power of a comprehensive hiring plan that allows scaling from a single hire to any number of hires.
This eBook offers practical tips and guidance on how to develop a plan that can be executed with the speed and efficiency needed to deliver great high-volume hiring results, no matter how you define high volume.
What's inside?
Questions to ask at project start
Dealing with knowledge gaps
Budget considerations
How to avoid surprises
Establishing a realistic timeline
Explore the power of planning for any large-scale hiring challenge. Tap the Power of Planning for Better Large-Scale Hiring.
Download your free eBook now!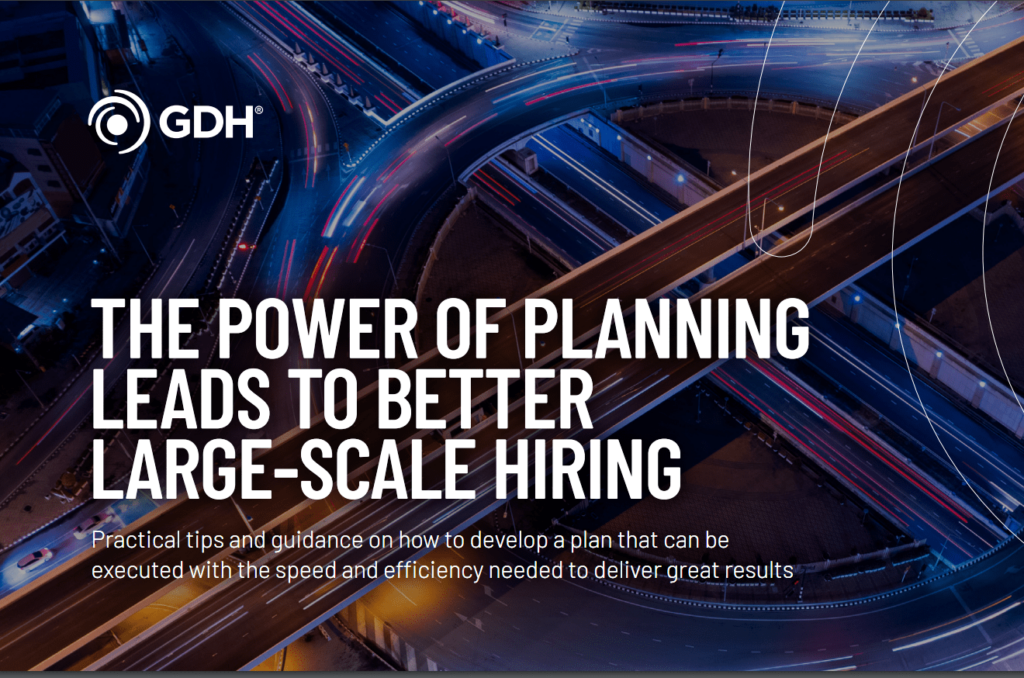 "*" indicates required fields