Mastering Remote IT Recruitment: A Guide for Hiring Managers
The shift to remote work had already begun before the pandemic hit in 2020, but the pandemic accelerated the shift and made remote work more of a permanent situation for many industries, including IT.
Remote IT recruitment requires that hiring managers master new skills in order to find the best possible talent using remote methods. This remote IT recruitment guide for hiring managers should help.
The Challenges of Remote IT Recruitment
Remote IT recruitment comes with its share of challenges that hiring managers don't come up against when recruiting IT talent in person. Remote recruiting makes it more difficult to evaluate candidates' technical skills because it's too easy to cheat on sample tasks when not in person. Certifications and degrees ostensibly help weed out frauds, but for jobs where a degree isn't needed, it's easier for deception to occur.
Another important aspect of hiring that can be challenging with a remote model is assessing a candidate's cultural fit within your organization. While there are some ways to determine cultural fit without being in proximity to the candidate, it is more challenging to do so remotely than in-person, where informal interactions can give important clues.
When IT recruiting goes international, there can be other challenges like cultural differences, time zone variations and even language barriers to overcome.
Tools for Remote IT Recruitment
Some useful tools are now available for remote IT recruiting that make it easier than ever to recruit remotely. Probably the most helpful tool you can use for remote recruiting is an applicant tracking system, or ATS.
ATS screens all applications electronically and determines which applications fit the requirements of the job. ATS can also rank the applications in order so hiring managers can look at the best ones first.
Another absolutely essential tool for remote IT interviewing is a video interviewing platform, which can help to solve many of the issues involved with not being able to conduct interviews in person. Other tools hiring managers can use include remote onboarding systems that will collect the needed information and provide training for new employees.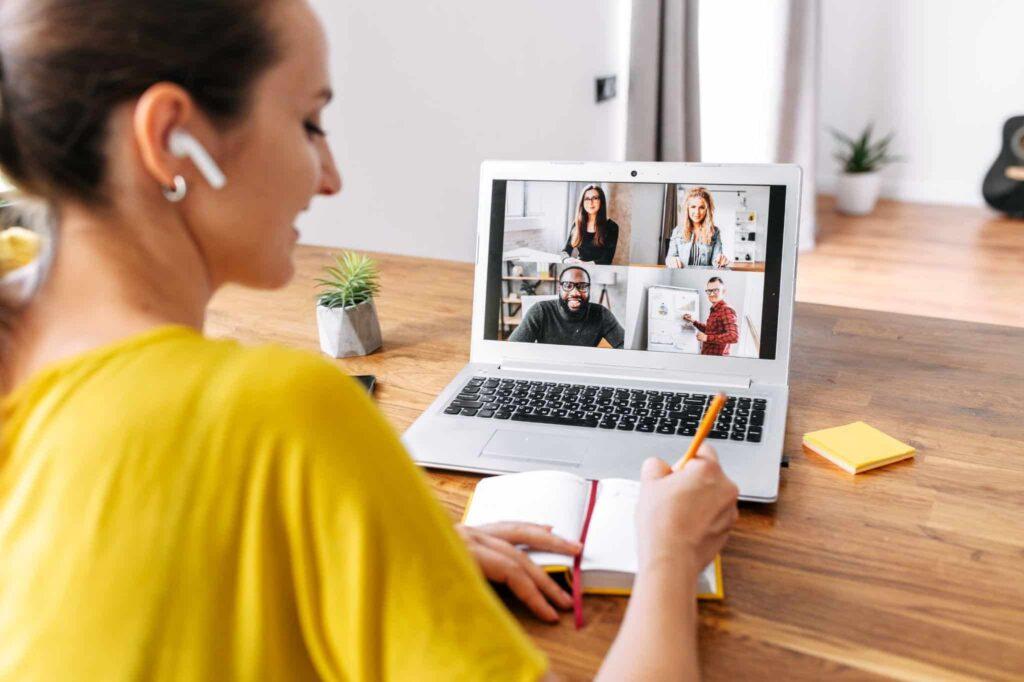 Assessing Technical Skills
Assessing technical skills is an important part of IT hiring, and is something that can present a challenge for remote recruiting because it's easier for a candidate to misrepresent their skills when remote.
Some ways to get accurate information about an applicant's technical skills might include code tests or real-world problem-solving tasks that are conducted live over Zoom or another real-time streaming platform. Live tests with the candidate on camera make it much harder for anyone to cheat or misrepresent their abilities.
Evaluating Soft Skills and Cultural Fit
Soft skills like communication and collaboration are important for IT recruiting, and are also challenging to evaluate remotely. It is possible to evaluate these skills in a number of ways, such as doing a live group interview or holding a test meeting with virtual meeting software.
Hiring managers may be able to best evaluate cultural fit during a task meant to assess technical skills, if it involves other team members or is interactive. Similarly, it may be possible to invite top candidates to an informal remote event with some other employees to see how they interact.
The Role of Communication in Remote IT Recruitment
Candidate experience will be enhanced if open lines of communication with candidates can be maintained during the interview and decision process. It's important for candidates to know when they can expect decisions to be communicated and for those timelines to be adhered to as much as possible.
Once the hiring process has resulted in a new hire, virtual orientation and onboarding continues the communication process to give new hires a positive start in their new positions. Because of the remote nature of the job, having crystal clear, intentional communication is even more important than with in-person employment because you won't just "run into" an employee while in the office, when they work from home.
Legal and Compliance Aspects
Remote IT recruiting has compliance requirements that must be attended to, including work permits and setting up tax information correctly. Because the location where an employee is working could be far from the company's physical location, local laws and taxes could be different in different locations.
These requirements may add a layer to the normal onboarding process, but when hiring managers are aware of the different requirements, they can make sure to meet them.
Case Study: Success Story of a Remote IT Hire through GDH Consulting
A GDH Consulting client who began to offer a free trial of its remote communication and collaboration platform during the pandemic soon found itself needing to quickly hire a number of engineers to scale its system up and provide needed customer support.
Using its existing talent pools and its own managed services platform, GDH was able to work with existing hiring teams to onboard 10 engineers within 30 days. Additional staff was then added as needed with an average two-week onboarding time frame per new hire.
GDH handled internal interviews, technical screening, reference checks, and client acceptance calls as well as a white-glove onboarding experience. The client was able to meet its demands in a timely way and has engaged GDH to handle future hiring needs as they arise.
It simply isn't possible in today's varied work environment to conduct effective remote IT recruiting without a thorough knowledge of best practices for this new and evolving situation, often involving remote work.
If you need help with your remote IT recruiting or any type of recruitment help, GDH Consulting can be the partner you've always needed. GDH can provide Workforce solutions made easy.