How to Ask for Remote Work During Your Job Search
Remote work was commonplace during the recent coronavirus pandemic. But many businesses have now returned to "normal," or to the ways of working that they had before the pandemic. You may be one of many workers who still want to work remotely for part or all of your job.
Remote work just makes sense for people who may have caregiving responsibilities at home or who want a better work-life balance. There's something satisfying about being able to load your dishwasher on your lunch break or to reduce the need for childcare, eldercare, or even a dog sitter. And working from home is less stressful for many people than working in an office environment.
If remote work is important to you for any of these reasons, it will be a part of your job search and prioritization as you apply and interview. How and when can you ask for this work option as you conduct your job search?
Research the Company
Before you even get into an interview situation, you can do some research to find out if the company offers remote work in its other positions or generally within the company. If remote work is offered, you can feel comfortable asking about remote options during an interview.
The Cover Letter
It's probably best not to mention remote work in a cover letter if it is unclear whether the company allows it. Not only will you be passed over if the company doesn't offer it, but you may also make a bad first impression as being overly presumptuous if you bring it up too soon.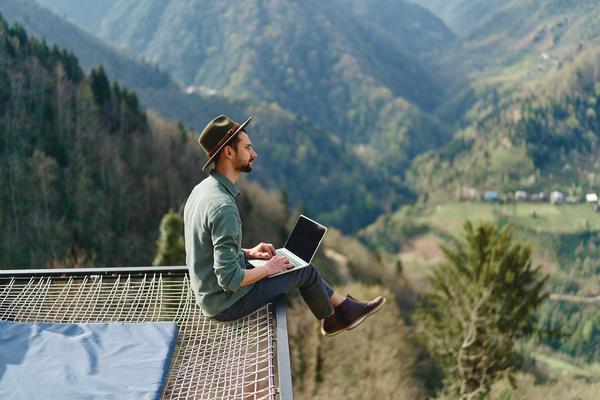 Ask Directly
When you ask about remote work options, you can ask directly if you feel comfortable doing so. The best way to ask directly is to say, "Do you support remote work?" This kind of direct question should get a direct answer from the interviewer, which will help you know how to proceed.
Ask Indirectly
If you don't want to reveal the extent of your interest in remote work during an initial interview, you can find out whether it is a possibility by asking about it more indirectly. A question like "Will most of the people I work with be onsite every day or will some be working remotely?" will help you figure out whether the company supports remote work.
Convincing Hiring Staff
If remote work isn't usually offered to employees, but the company seems willing to consider it, you can tailor your CV to show how you have been successful in remote positions. Giving examples of being self-motivated and managing time well could help to convince a hiring manager to let you try remote work even if they don't normally work that way.
GDH supports job seekers through job listings and a talent network that can connect employers who need to fill positions with talent like yours. Browse jobs to find out if your talent is a match.