How to Write an Effective Thank You Letter After an Interview (with Examples)
After an interview, you may feel relief that the "interrogation" is over and anxiety as you wait for the interview team to make a decision about whether to offer you a job. But even acing an interview doesn't mean the end of your responsibility. If you want to maximize your chances to land the job after an interview, you need to send a thank you letter.
Some guidelines will help you write a thank you letter that will fit your prospective employers' requirements and preferences and is a perfect way to follow up after your interview.
In fact, 68% of employers in one survey said they considered thank-you notes after an interview important, and 16% said they had ruled a candidate out because they didn't send a thank-you note.
Thank You Note Guidelines
If you follow these guidelines, your thank you note will show your appreciation for the interview and will also help convince an employer that you are a good fit for their job opening.
Keep it short. It isn't necessary to write a full-page letter. Just a few sentences will convey the message that you are grateful for the opportunity to interview and are very interested in the job, and will avoid taking too much of the interviewer's time.
Be professional. This isn't a time to use contractions or make grammar mistakes. As an extension of the interview, the thank you note should be treated as such.
Stick to email. While a handwritten note can convey a personal touch and maximum effort, email tends to be more immediate and practical in most cases. With recent snail mail delays and a slowing postal system, your letter could now take a week to arrive, which is too long for an effective follow up.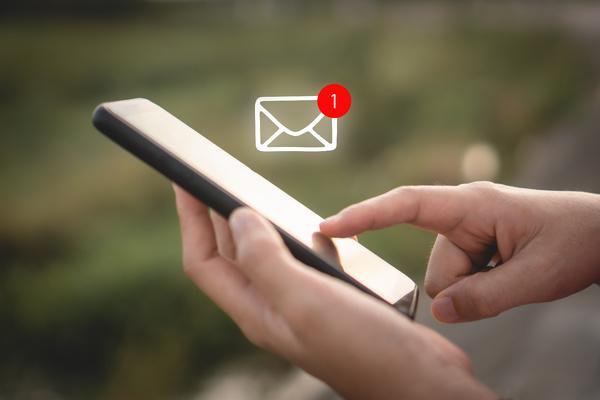 You should include all of the following in your letter:
Thanks for the interviewer(s)' time
Continued interest in the job
Mention something discussed during the interview
Offer to answer additional questions
Say you are looking forward to the next steps
The following is a sample thank you note you can use as a template, taken from sampletemplates.com.
Dear __________ –
Thank you for taking the time to meet with me yesterday regarding the opportunity at ___________. After speaking with you, I am further convinced that my background and skills are an ideal match for the ___________position with the ___________ department.
Following my visit to ___________, I believe that the company atmosphere is one in which I could grow both personally and professionally. I am most particularly impressed by the company's philosophy of _______________based on outstanding _____________.
If you have any additional questions regarding my skills or experience, please do not hesitate to contact me. Again, thank you for your time and consideration, and I hope to hear from you soon.
Name
Phone / Email
GDH helps job seekers get hired. Join our talent network for the chance to be matched with employers that need your talent now.