Key Strategies for Recruiting Top Insurance IT Talent
Insurance staffing is tight in many areas, and that includes the IT side of the business, but it could get a lot tighter as older workers retire and aren't replaced by new graduates. If the industry can't attract top IT talent, it will be difficult to maintain services and grow the industry.
Dr. Brenda Wells, a distinguished risk management and insurance program director and professor at the East Carolina University College of Business, has described the state of hiring in the insurance industry as a "talent cliff" for two reasons:
Up to 400,000 current insurance industry staff are expected to retire in the next 15 years;
Less than 25% of current staff are under 35 years old.
The crisis or cliff that the state of recruiting IT talent in the insurance industry will bring about is not years into the future. Even now, it is challenging to attract workers to an industry that many people don't think is all that interesting. It's going to take a lot of effort and expertise to fill the gaps left behind by retirement and negative perception of the field. Fortunately, there are strategies that can help with recruiting insurance talent.
Understanding the Role of Insurance IT Staffing
Top technical insurance staff have some characteristics in common that recruiters can look for when deciding who to hire. Specific qualities to look for in insurance talent include the following:
An understanding of automation practices. Automation is a key factor in moving the insurance industry forward and getting the work done with fewer personnel, which could be important in a talent shortage.
Adaptability. Technology is constantly changing, causing a need to pivot toward the next new thing. Being able to adapt to industry advances is a crucial aspect of thriving in the industry.
Good interpersonal and relationship-building skills. People want to buy insurance from someone they like interacting with, and someone who will respond to their ongoing needs. Interpersonal skills also make working with others easier.
Besides characteristics like these, most insurance IT staffing positions require specific licensure for that state or location and/or certification in the IT area of need. It will be nearly impossible to succeed in insurance recruitment if candidates don't have the proper qualifications in these areas.
Screening Potential Insurance IT Talent
Because of the specific skill needs in the insurance industry, screening insurance agents is an effective way to ensure they are qualified for the job. In fact, it is absolutely necessary to pre-screen candidates in this industry, which typically tends to invite unsuitable candidates to apply for jobs at a higher rate than other industries.
Some software programs will do this prescreening for recruiters by scanning resumes for specific words, and it can also be done by asking specific questions on applications. Others prefer to do screening phone interviews to identify the most promising candidates before a full interview.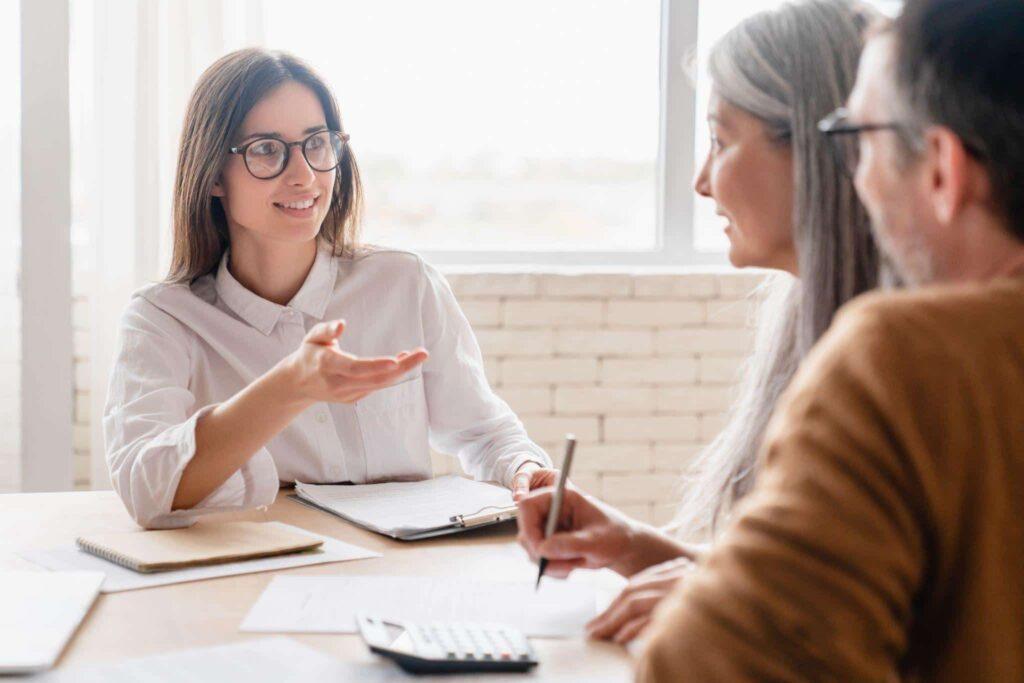 Attracting Top Talent in the Insurance IT Industry
Offering a smooth and positive candidate experience is a primary tool for attracting top talent to the insurance IT industry. This can be done by having good lines of communication to keep candidates updated about the process, being hospitable and friendly during all interactions, and making the process clear and easily understandable.
Professional development and advancement opportunities are another good way to attract top talent in the insurance industry. Most employees want to advance in their careers, and will look for jobs that offer those opportunities.
Flexible work hours and locations are another attractive benefit top insurance talent looks for in a job. Working from home as part of a remote or hybrid model can help talented employees achieve their ideal work-life balance as well as create more time for family and other pursuits.
A job that provides challenges for employees will keep top talent more interested and engaged over time, and top talent gravitates toward these jobs to keep from getting bored after six months. It can be tempting to make the job idiot-proof and super easy, but that won't keep top talent satisfied for very long.
Ensuring a Cultural Fit
Every workplace has its own unique culture of particular values, ethics, and practices. Being up front about the company culture and asking questions about the values and ethics of your employers can help to ensure cultural fit for your employees, which means longer retention and a smoother workplace.
Cultural fit is important to the insurance industry because workers increasingly want to feel comfortable in their work and feel that their company shares their values and to an extent, their beliefs. Cultural fit can also help workers feel that their work is significant and makes a difference when the workplace supports causes they care about and works together to provide aid.
Assessments can help to determine cultural fit and make the process of hiring smoother and are available through many recruiters and recruiting software programs.
Using these strategies, insurance recruiters should be better able to attract top talent and meet their goals for growth even as the insurance IT industry continues to struggle. If you need to hire IT talent for your insurance business, GDH can help with all your recruiting needs.

We are the premier staffing agency for insurance staffing and other industries with staffing needs.