9 Recruiting Metrics Your Brand Should Be Tracking
As your business works to hire employees it can attract and afford, you may wonder how your hiring team is performing. How do you know if your recruiting efforts are successful or missing the mark?
In the middle of a busy hiring campaign, you may not be thinking about how your hiring team performed, but when things slow down, you will want to know what aspects of your process were effective and what needs improvement. Here is a list of recruiting metrics you can track to gauge your efforts.
1. Cost Per Hire
According to the human resources management organization SHRM, it costs $4,129 on average to hire a new employee. This doesn't include salary or a sign-on bonus. Costs often include the following:
Job posting expenses
Advertising, website, and social media fees
Employer reputation costs
Background checks, drug testing, and eligibility to work
Sourcing costs
Job fair/campus recruiting expenses
Travel expenses, both for the recruiter and candidates (as needed)
Recruiting and hiring staff salary/benefit costs
Hiring team training on best recruiting practices
There are things you can do to keep your costs per hire lower. If you scrimp too much, however, other recruiting metrics will likely be affected, and the process may become less effective.
2. Time to Hire
It is important to track the number of days it takes to hire employees. Dividing the total number of days needed to hire employees by the number of employees hired will tell you the average time it took to hire an employee during a specified time period.
LinkedIn says it takes an average of 41 days to hire an employee. This is two days faster than in 2019. The faster you hire, the less it may cost per hire and the more productivity your company may gain once the hire is made.
3. External Hiring Rate
The external hiring rate tells you the percentage of your employees that were hired from outside the company. This will be a percentage of all employees hired in the time period measured.
If six external employees were hired in March and 15 total people were hired, the external hiring rate would be 40%.
4. Internal Hiring Rate
This rate is the percentage of employees hired to new positions within the company but that already worked there previously. The internal and external hiring rates should add up to 100%.
5. Employee Turnover Rate
High employee turnover is a common problem for many companies. You will want to know your rate of turnover and how it compares to other companies in your industry. The average turnover in 2022 was 57%. That's 12 points higher than before COVID. However, this varies between companies and industries. It is rare for a company with a few dozen employees to have no turnover in a given year. However, a higher-than-average rate of turnover indicates a problem with a manager or with the position itself.
Some positions, typically repetitive and low-skilled ones, have chronically high turnover. Hiring teams can look at these positions for ways to reduce turnover like giving incentives for longevity and increasing salary or benefits for these positions.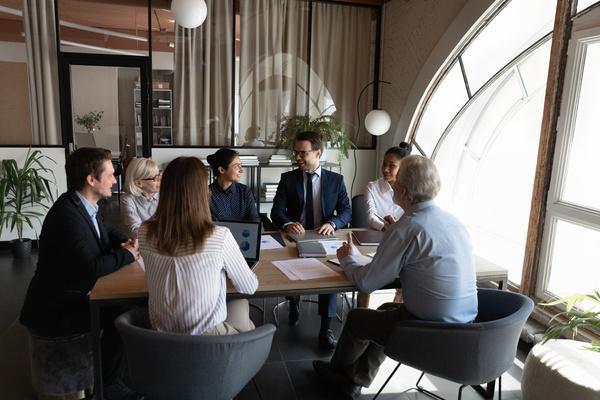 6. Offer Acceptance Rate
Only a small number of candidates will accept offers, but that number should jump higher when only those who got job offers are considered. Companies with offer acceptance rates below of 50% of the candidates to whom they offered jobs may want to get more feedback about candidates' reasons for turning down offers.
7. Retention Rate
The retention rate is the opposite of turnover rate. It's the percentage of employees that stayed with your company over the last year. The more employees you hold onto, the lower your hiring costs can be.
Retention rate is most often compared to the previous year or years to see whether hiring is stable or volatile. It is worth spending money to improve retention through bonuses or other rewards. This will ultimately save a company money that would be used for hiring costs.
8. Source Performance Rate
It's useful to know where hires were sourced from and how many came from each source. Some companies even learn to rely more heavily on sources that already produce the most hires, while others put effort into improving low-performing sources.
9. Candidate Satisfaction
Candidates may be willing to give you feedback on their level of satisfaction with the hiring process overall or with a part of it like the timeframe to wait after the first interview. Improvements to the hiring process can boost candidate satisfaction when appropriate feedback is collected.
Establishing a Baseline
Using your team's hiring data will first give you a baseline. Over time, this will give you data with which to compare subsequent hiring periods. It's important to look for the positive trends in your hiring practices rather than just criticizing what you think needs to be better.
If your hiring metrics do not reflect an effective hiring process, you may need help to improve. GDH can interpret your hiring data and help you figure out what to do to improve your numbers or reach goals you've previously set for successful hiring.
Contact us today for help with hiring, including making sense of hiring data and anything else you identify as a troublesome area.
Posted on May 31, 2022, 12: 30PM