What Is Passive Candidate Recruitment and Should You Use it?
Most people look at job seekers as those who have lost a job, are unemployed, or are unhappy in their jobs and looking for a new one while still employed. The COVID pandemic seems to have brought a shift in who is looking for a new job and how they are looking.
More than ever, companies are using passive candidate recruitment to hire talent and fill their open positions, but is it a good idea to recruit passive candidates and will it benefit companies in the long run?
What is Passive Candidate Recruitment?
Passive candidate recruitment refers to candidates that are employed but may be open to considering a different position or role. According to LinkedIn, 70% of the global workforce is made up of passive candidates who would consider changing jobs if it seemed advantageous to do so.
While it used to be common that people would find a good job and settle down for a 20 or 30-year career, most of today's workers seem to have one eye on ZipRecruiter at all times in case something better comes along.
Why not? Today's employers are less likely to provide the kind of benefits that made for greater stability like health insurance and 401K matches. Thus, they can't always expect workers to stick around indefinitely if they find better opportunities.
As of 2020, the average employee stays with a company for just over four years per data from the Bureau of Labor Statistics. This was before the phenomenon known as the Great Resignation really gathered steam. This means there are always millions of employees looking discreetly for their next opportunities and that are willing to make a move if it makes sense to do so.
Benefits of Passive Candidate Recruitment
Passive candidate recruiting isn't easy. Recruiters may have a more difficult time going after passive candidates. They will have to do most of the work in tracking down appropriate candidates and getting them to agree to interviews than they would with applicants to a posted job.
However, there are benefits to passive recruitment that make it worth the extra work, especially for companies struggling to fill specialized positions for which the applicant pool is already small.
Highly Trained
Candidates that are already doing the job you are recruiting for, or even a similar position, will not need as much training to do the new job as other candidates that may be straight out of school or coming from a different field.
It is a definite advantage to have an already-trained worker who can get up and running quickly rather than one that will take weeks or months to get fully up to speed. The costs of turnover can be expensive, and some of those costs can be eliminated if a trained worker takes the position instead of someone new.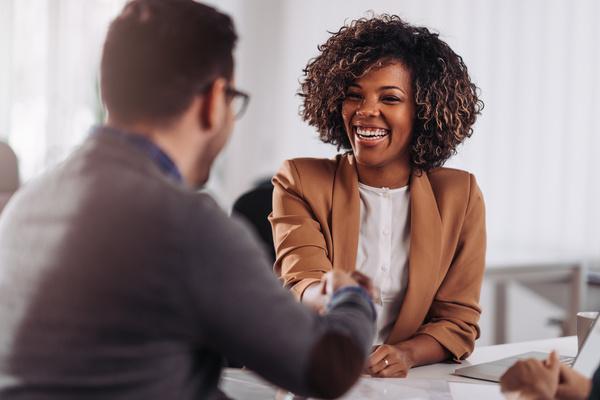 More Connected
Passive candidates are more likely to have built connections and contacts within their field. In most cases, they will bring these contacts to the new position. Being well-connected will not only help them excel in their new jobs but will also help them grow with their jobs as time goes on.
Their connections can become your connections, and your sphere of influence and input will grow along with the company and its other relationships.
Recruiting Automation
Recruiting automation tools have made it easier to find passive candidates without tons of effort by searching company databases or culling current employee information. With the right tools, it's possible to find and hire an ideal candidate faster than through using traditional means of posting jobs and responding to applicants.
Recruiting automation also works even when few or no candidates apply because it doesn't depend on applications or on someone finding a job posting. New recruiting automation tools can do in seconds or minutes what used to take days or weeks.
Greater Impact
A Glassdoor report showed passive candidates were 120% more likely to make a significant impact on their companies than those that were recruited traditionally. This report proves passive candidates represent top-notch talent that's worth pursuing.
It isn't always true that just because someone is already employed, they are a better pick than someone who is traditionally recruited or between positions. However, data shows that passive candidates offer companies greater advantages.
Three Keys to Passive Candidate Recruiting
If you want to hire talent from another company, you'll need to follow certain principles and guidelines.
1. Be Discreet.
Passive candidates are already employed. If their interest in your company doesn't pan out, they don't want their current employer to know they were looking elsewhere. It's important to respect a candidate's privacy and not let it slip to anyone that you are looking into someone until a final decision has been made by both parties.
2. Make a Better Offer.
Someone who is already employed has little incentive to come work for your company unless there's some benefit for them to do so. Your better offer could involve a higher salary or stronger benefits. If at all possible, you should offer some career benefit to the candidate. This could be a path to advancement, a way to learn new skills, or a mentorship opportunity with someone in their field.
3. Follow Through.
It's easy to make promises when trying to woo a passive candidate. However, if you don't follow through, it may lead to the loss of your new improved talent. If you promised intangibles like training, mentorship, or advancement, it's important to make sure they happen if you want to hold on to the talent you have gained.
GDH can help your company with passive candidate recruiting. Contact us for more information on all our services.
Posted on April 04, 2022, 06: 05PM