How to Answer Questions About Missing Resume Items
Prevailing advice about resumes says to condense your life's work history and experience down as small as possible while still including everything important. But what do you do when the interviewer pulls out this question:
"Tell me something that's not on your resume?"
This is a tricky question. If you include anything too important, the interviewer will wonder why you didn't put it on your resume. But if you include something insignificant, they may wonder what else may be missing or whether you have the skills they are looking for.
Answering the Question
Despite the tricky aspect of this question, it can be an opportunity to share important things about yourself that just don't fit easily on a resume.
For instance, you may have skills gained outside the job for which you are applying but which still have an application to your expertise. You could share one of these skills and how you acquired it in answer to this question.
You may also have outside interests that align with your employer's values or charitable or cultural interests. These would not typically be listed on a resume, but if you've done some research on the company, you will know what you can share in this regard to show you are a good cultural fit for the job and employer.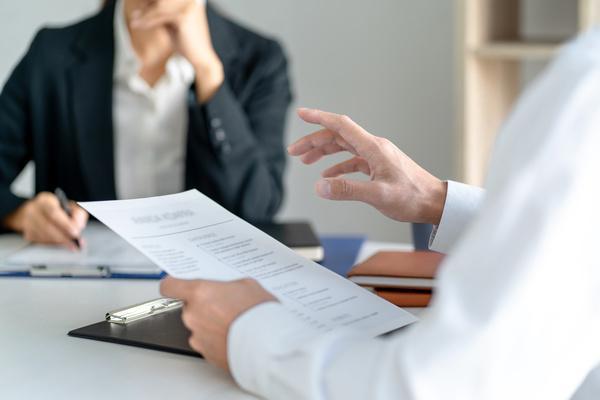 Important Considerations
This question will not be the primary focus of your interview, so your answer should not eclipse the other questions pertaining to your job-related experience. It's a delicate line to walk, but it is possible to choose something positive, important, but not all-encompassing.
If you choose to share something that might be appropriate to be on a resume, you can share why you left it off. Maybe it is too outdated compared to other resume items, or it just didn't seem to fit.
And whatever you do, don't share something that is actually on the resume. It won't go unnoticed if you do, and the interviewer will wonder why you didn't answer the question correctly.
What Interviewers Want to Know
This question is another opportunity to find out what distinguishes you from other candidates, so you should prepare your answer in that light. The interviewer may also be looking for points of connection between you and themselves or the company.
It could also be a chance to carry the conversation for a few minutes and for the interviewer to see the positives of your personality as you do so.
Looking to wow your next interviewer or to find more opportunities to connect with companies that may be looking for your talent? GDH wants to help job seekers match with employers. Join our talent network to see how we can help you.
Posted on April 26, 2022, 10: 08AM