10 Things You Want from Your Staffing Firm
Staffing firms help companies with their IT recruitment needs in many ways. The work that IT staffing firms do can be customized to a company's specific needs but often includes:
Recruiting to fill open positions.
Employer branding to help with talent attraction.
Building a talent pipeline, succession planning.
Retention efforts.
The staffing firm' expertise in the area of recruiting can make that task less overwhelming for companies and help them do a more professional job as they hire staff. In addition, staffing firms can do recruiting tasks that HR departments and hiring teams don't have time to do but that streamline and speed up the recruiting process for them.
A staffing firm needs to have a specific skill set to be successful. Here are ten things you want from your staffing firm.
#1: Strong Qualifications
Staffing firms need to have a good working knowledge of the IT field and an understanding of the different positions that make up IT companies and departments within larger companies. It will be virtually impossible to source and place a quality software engineer if the consultant doesn't understand what one does and what skills are needed.
In addition, staffing firms need to understand business and corporate structures and how positions fit into the larger framework of the company. A deep understanding of the company's makeup and the exact IT help needed are required for successful consulting in this area.
#2: Exceptional Soft Skills
Soft skills have become increasingly important for many jobs, and the staffing industry is no exception. Some of the specific soft skills necessary for this role include listening and communicating with IT staff and professionals, relationship-building skills, and problem-solving skills to identify the best candidates for each position and overcome obstacles such as staffing shortages or workforce gaps.
#3: Tech-Savviness
Recruiting has become a highly technological field, with software tools performing tasks much faster and with greater efficiency than they could have been done in the past. It's only possible to be an effective recruiter today with knowledge of efficiency and automation tools; they are required for any staffing consultant helping with recruiting processes.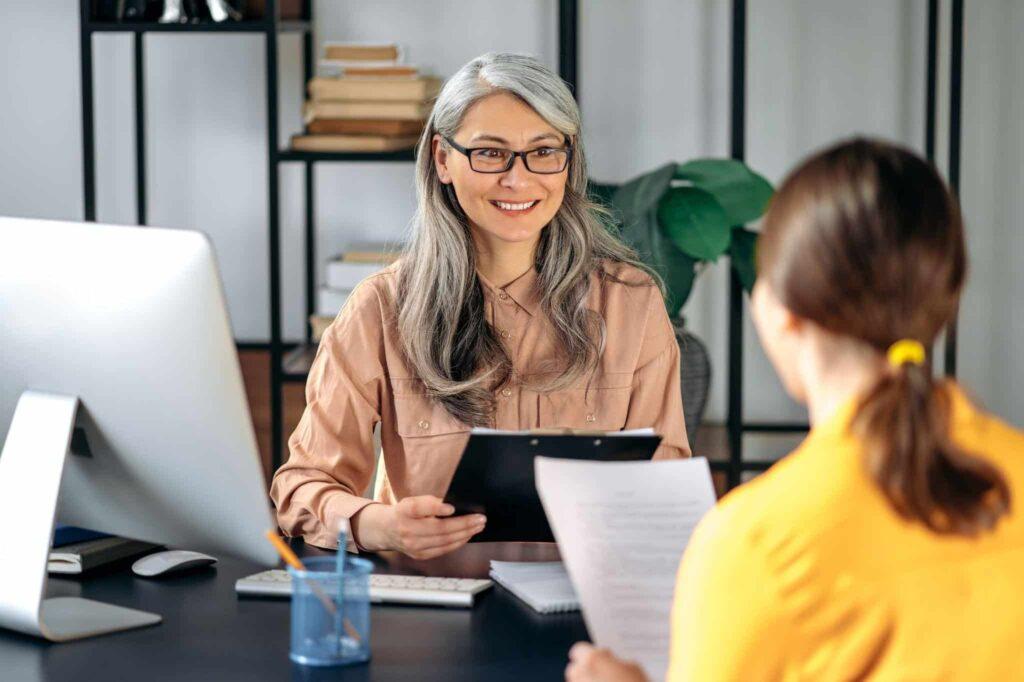 #4: Efficiency-Oriented
The faster companies can find the talent they need, the more money they save. Being efficiency-oriented is essential for staffing firms so that the company can see that having consultants saves them time and money compared to handling recruiting on their own without any consultant help.
#5: Talented in Talent Attraction
A staffing firm must be talented at attracting talent to a company, which means employer branding, referrals, and more. Companies don't generally have the time to implement a robust employer branding program and referral programs that will yield the needed recruits, but consultants can provide these services and have the expertise necessary to do so.
#6: Advocates for Diversity in IT Staffing
Staffing firms should be well-versed in the benefits of diversity and inclusion to educate and implement these initiatives in the companies they help. According to LinkedIn, the 25% most diverse companies have a 36% incidence of being top performers, are 35% more productive, and make better decisions 87% of the time. The link between diversity and performance must be addressed, and companies must prioritize diversity to perform at their best.
#7: Effective in Candidate Screening and Selection
Many screening tools now available can make selecting the best candidate more foolproof and free from biases that might have existed previously. Using these tools and the data they provide can help with a neutral and data-driven selection process to select the best possible talent.
#8: Expertise in Onboarding and Training
There's more to recruiting and training than just sourcing candidates and hiring–onboarding and training is essential to establishing new hires and ensuring they stick around for as long as possible. Sure, companies can just put all the forms, employee handbooks and training videos online and tell new hires to go at it, but that ignores relationship-building and making them feel comfortable in a brand-new, stressful job situation. A little time spent at the outset on training and onboarding will pay huge dividends for the duration of the new employee's tenure with the company.
#9: Experienced in IT Recruitment
Every industry has its recruiting challenges, so having experience with the particular challenges of IT recruiting is important to be successful. Staffing firms who have never done IT recruiting won't know that passive recruiting is the best way to find top performers or that online forums and groups are some of the best places to find top talent, for example.
#10: Proactive and Adaptable
All the best employees are proactive and adaptable, and these traits are also important for staffing firms as they go the extra mile to help IT companies fill their numerous vacancies. Proactive consultants will get to the best candidates while others are still sipping their morning coffee, and adaptable ones will be able to find candidates who don't look qualified for a particular position but may be perfect.
By looking for staffing firms with these important skills and characteristics, your company will be well-situated to solve its recruiting challenges and move forward confidently into the best possible future.
If you need help with IT staff recruiting, GDH can provide the consultants that will make all the difference in your hiring. Looking for star employees? We find them.