Fool-Proofing Your Consultant Hiring Tactics
When companies hire staff, it sometimes becomes necessary to bring consultants aboard to provide expertise and to fill skills gaps on temporary or part-time bases. Here are some ways to ensure you're hiring the best consultants along with other recruiting strategies for hard-to-fill positions.
In most cases, consultants should not be hired to perform day-to-day tasks that could be assigned to full-time, regular employees. Here are some types of work for which consultants are most often hired:
Strategy
Human resources
Operations
Risk and compliance
Financial advice
Marketing and sales
Legal
When to Hire a Consultant
Consultants are not needed in all situations. Here are some conditions that indicate a consultant may be required.
1. Not enough in-house resources.
This is different than just lacking workers to complete tasks. Lacking resources means specific skills and talented are needed to accomplish goals and objectives. These can often be supplied by consultants.
2. Unique insights.
A consultant should bring unique and valuable insights to the table existing staff members can't. Consultants with the right insights can help companies become more profitable and grow faster, and they often pay for themselves even though they come with high price tags.
3. Ability to audit.
Consultants can be assets when auditing your programs as they'll bring measures of objectivity to efforts in-house individuals don't. Most teams also don't have time to self-audit and still handle the rest of their workloads. When you conduct successful audits, you can streamline and increase the effectiveness of what you're already doing so you can take on more or cut the costs of your existing services.
What to Look for in a Consultant
Hiring a consultant brings many of the same challenges any type of recruiting does. However, there's less of an ability to look at the consultant's track record and prior experience because they're a non-traditional employee trying to get a job. Here are some things to look for when choosing a consultant.
Ask for Proof
A quality consultant should be able to provide case studies of previous projects and show the value they've been able to provide, how each project turned out, and the benefits of their services to a company. If a consultant can't provide case studies, even anonymized ones, you may want to think twice about using them.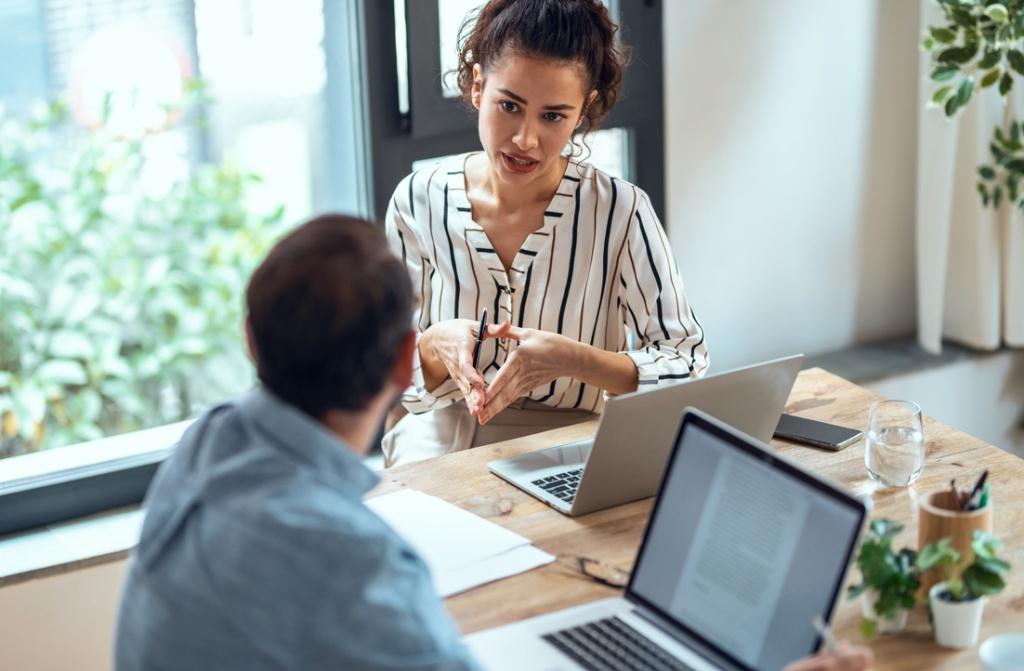 The Right Price
To some extent, you'll get what you pay for in a consultant. The superb ones have earned the right to charge high prices as they've delivered for their clients. If you're a small business or just starting out, however, it doesn't make sense to use the same consultant a Fortune 500 company uses even if you can afford it.
Finding the right fit for your company size isn't easy, but it can be done with some research and diligence. Look for consultants that work with companies the same size as yours, and make sure they have positive track records supporting them.
Once You Hire
The recruiting process isn't over once you hire the consultant you need. It's important to have a way to measure the success of the consultant's performance just like any other employee so you can tell whether they're helping your business.
Setting the Stage
Many companies don't do a good job with employees, let alone consultants, in setting expectations and giving them ways to measure their performances or know how they're doing. This is important with consultants as they may not be subject to the regular review processes of human resources other employees enjoy.
If possible, let consultants know the expected timelines, budgets, how often you want updates, and who they should be collaborating with and reporting to as they work.
Determining Key Metrics
It's important to know what metrics will measure success for a consultant and how you'll know whether they've been successful. These will be different in almost every case, but you should know them and communicate them to the consultant as close to the beginning of the process as possible.
One metric that might be valuable to measure the effectiveness of hiring a consultant is ROI (return on investment). To determine ROI, you look at how much the bottom line has improved since bringing a consultant onto your team and subtract the cost of the consultant from that number. If you're still above zero, the consultant has more than paid for him or herself and has brought lasting value to your company.
You can also look at long-term ROI (i.e., cost savings or increased profits per month) even after the consultant's contract is over. In most cases, if part of the consultant's job was to improve processes, this will result in a positive ROI.
GDH can help you find the best consultants for your company. We find star employees.