Ways of Proving Your Worth to a Company
With a potential recession looming, now is not the time to lose your job. One way to gain job security is to prove your value to your employer or organization so it becomes clear they can't easily replace you. Here are some ways to prove your worth to your employer.
Work Efficiently
When you are an efficient and productive worker, you'll stand out from the average person and cement your position with management. Increasing your efficiency is not difficult with the help of some time management tools or by making an effort not to waste time at work.
Software can help track your work and give you suggestions on how to get more done in the same window of time. You can also ask your manager or supervisor for additional tasks if you're sure you can get them done.
Do Extra
Unless you're already overloaded, doing extra is another good way to show your value at work. Some ways to do extra are to help others with their tasks, contribute more to your team, or to come in early or stay late to help with projects.
Supervisors appreciate those who go the extra mile because it makes their jobs easier and helps things run smoothly. It's less likely you'll get laid off if you're doing extra things around the office to be helpful.
Be a Team Player
A willingness to take a leadership role with your team, even if it doesn't come with an official promotion or pay raise, will also prove your worth to your employer and make your job more secure.
Working well with a team is an important set of skills in the workplaces. Someone who's considered a team player will be valued in respective environments. Some of the skills involved with being a team player include proactively reaching out to others, making decisions together, and resolving conflicts when they arise.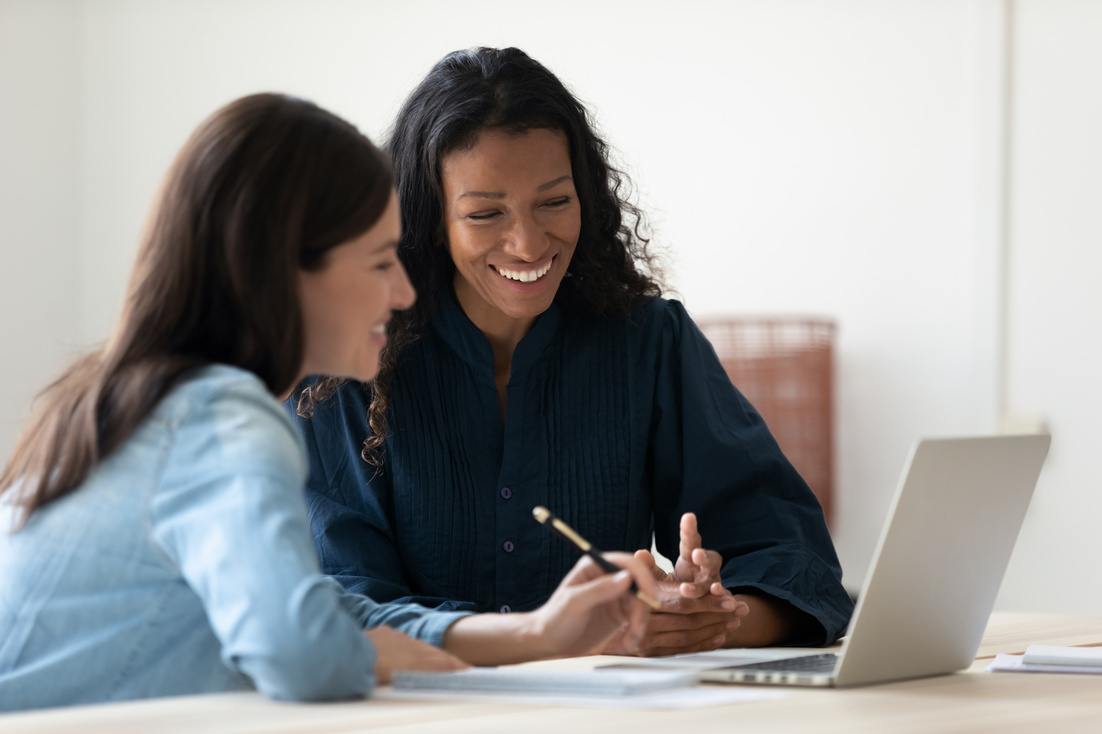 Emphasize Politeness
Rising tensions in your organization can sometimes lead to outbursts or unkindness. It's important to resist these impulses and remain polite in your interactions with management, teammates, and subordinates. Politeness is a crucial part of remaining professional, even when emotions about what you see happening begin entering the picture.
If you feel the impulse to speak unkindly or "tell off" co-workers, retreating to a quiet place and practicing some deep breathing will help you remain calm. Almost no one enjoys conflict or unpleasantness in the workplace, so your politeness will be looked on favorably when cuts need to be made.
Be Positive
It can be difficult to stay positive during times of tension or uncertainty, but to the extent possible, it's a good strategy for keeping your job. While it may seem more practical to be realistic, your work will get better, be looked at more favorably, and will even feel better to you when you're making a conscious effort to focus on the positive over the negative.
Being positive is more than gritting your teeth and smiling when you don't feel there's anything to smile about. You need to find and highlight the positive aspects of the job or the situation, even if it's a silver lining to a dark cloud. There has to be a genuineness to your positivity or it will get on everyone's nerves.
Get Help if You Need It
While some might look at needing help as a weakness, it can be a strength when it helps you develop relationships with supervisors and coworkers. Getting help also improves your skills and allows you to perform better in your position.
Being proactive about asking for help is the best course of action, and it's far superior to waiting for someone to see if you need it.
Mentor Others
When you're proficient at a task or skill, you can use your expertise to help others and take on a mentoring role where appropriate. Sometimes, a mentoring role will be formalized and you'll be asked by management to fill it. Other times, mentoring can be informal and involve stepping up to offer help wherever it's needed.
Continue to Learn
Building your skills, especially skills that help you adapt to new tasks and market conditions, will prove your value and set you apart from other employees. Even learning and developing soft skills like better communication, time management, or leadership training can make you a more valuable individual.
Get Acknowledgement of Your Achievements
It can be awkward and embarrassing to toot your own horn at work, but it's important to find a way to get your accomplishments acknowledged by decision-makers who may be looking for people to lay off. Life coach Jessica George suggests sending your boss a weekly email summarizing your activities. You can also briefly bring it up during department meetings when a particular project or task is discussed.
It's certainly possible to overdo this process, so keep your self-praise brief. Even if you think no one's listening, never repeat yourself.
It may be difficult to get a job if you're laid off during a recession, but if you take these steps to prove your worth, you'll likely get a glowing recommendation even if a layoff becomes unavoidable. Even under the worse circumstances, your next job offer may not be far away.
GDH helps job seekers get matched with companies looking for their skills and talents. Join our talent network to see how we can help you.